Martini Pandozy, reformist artist (M.A. in sculpture and Ph.D. in art education from N.Y.U.) has dedicated his entire life to redefining art as ontology. Born in Rome, Italy, in 1937, learned to cut marble and cast bronze in the old "Botteghe of Via Dei Coronari". In 1967 he moved to N.Y. to study American art, where he mingled with art groups such as "art workers" and with artists like Beuys, Staeck and Kosuth. Like Beuys cultivated the dream of a "Free University" in N.Y. His latest multimedia sculptures "Lost Language" establishes his philosophical substance; His project the "Museum of Tomorrow" defines his sense of space; His "Horizontal Architecture" embodied in the proposed N.Y. Ground Zero Memorial shows his knowledge of physics; and his Opus Magnum "Of Arteology" (3 Volumes, 2,800 Pages) proves that true art is substantial anthropology.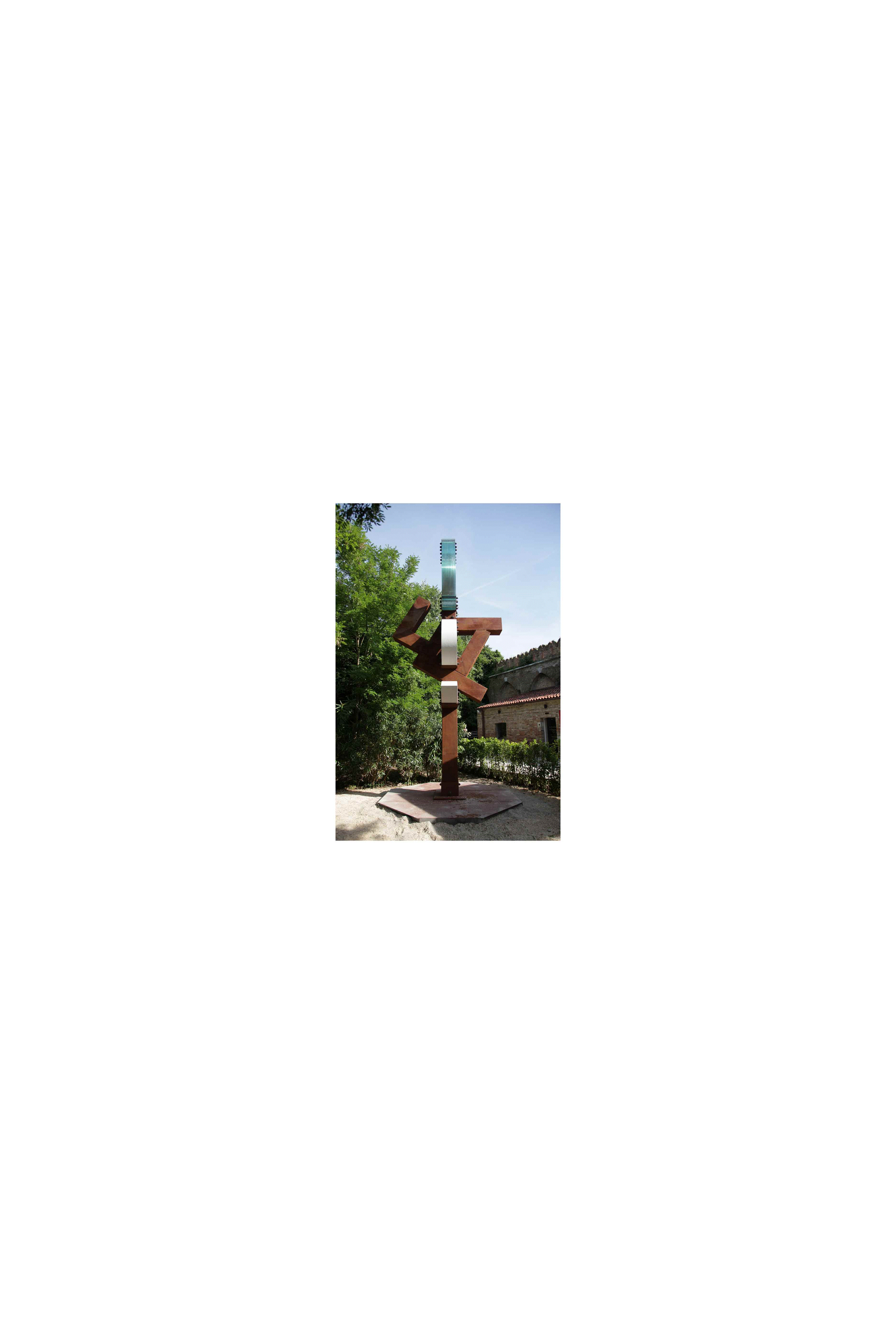 Telos is a lost term in art, which signifies "purpose" or end as all things in life and in the universe have a purpose (see Aristotle's Organon. Martini Pandozy has been dealing with lost word – lost language- since the 1970's. If and when you lose language you lose meaning of our philosophical and artistic […]
OF ART AND ARTEOLOGY — THE REFORMATION OF THE CONCEPT OF ART FOR A BETTER WORLD The Artist Has Just Completed The Introduction Of The Book And Definition Of Terms Please Download For Free Preview.
We are pleased to announce that we will be showing a monumental sculpture at the Venice Biennale June 4th!